OMG girls.....I sincerely hope that this weather is not a sign of things to come! What a start to the new year! Adelaide like other states has been sweltering in 43c and I hate it with a passion!
But on the other hand....it gives me the perfect excuse to set the trestle table up in the family room and cart all my scrapping stuff out of the craft room so I can sit in front of the split system and create!
Like Kathleen last week, I have used a new release overlay to show off one of my fav photos of Jessica!
I painted the product white with Kaiser paint, gave it a light spray of Marshmallow Glimmermist then used Stampin Up stamps to emboss a leaf all the way around the frame.
With this layout, I re-sized and altered my photo in
Picasa
and printed it to the exact size I needed.
Each little square is a little bit of easy art. I used the
My Little Shoebox
papers, Bella transparencies, buttons, sequins, paper flowers and beads I pinched from Jess' stash!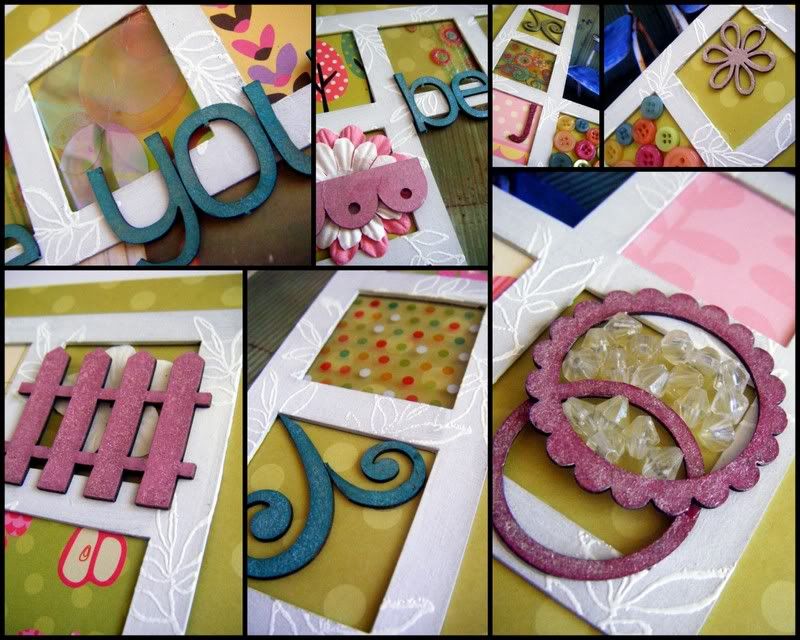 Each Scrapware item has been altered to fit into the squares. The flourishes were inked in Glimmermist the cut to fit, the flower and letter J has been inked in Versa colour then embossed with clear holographic Ranger powder, the fence was trimmed to size then misted as was the scalloped border and finally the small scalloped circles have been misted and filled with beads!
What I love about this layout is that it's bright and fun and has lots of different elements - kinda like my daughter! :)
Well, stay cool this summer and see you next month!
Scrapware Products used....
CH22 CH tiny swirlsCH59 Mini Swirl FlourishCH39 Scalloped CirclesAZ01 Teen Lowercase AlphasBD05 Border - ScallopBD10 Picket Fence BorderCH21 CH Flowers Galore
Natalie